Upgrading your plan to to the very basic starter in Xenioo gives you up to 25 chatbots. That's a lot of room for testing, trying out templates and create prototypes for your customers.
It's also a lot of bots to search and for this very reason, Xenioo let you create handy tags that can help you filter the information you need.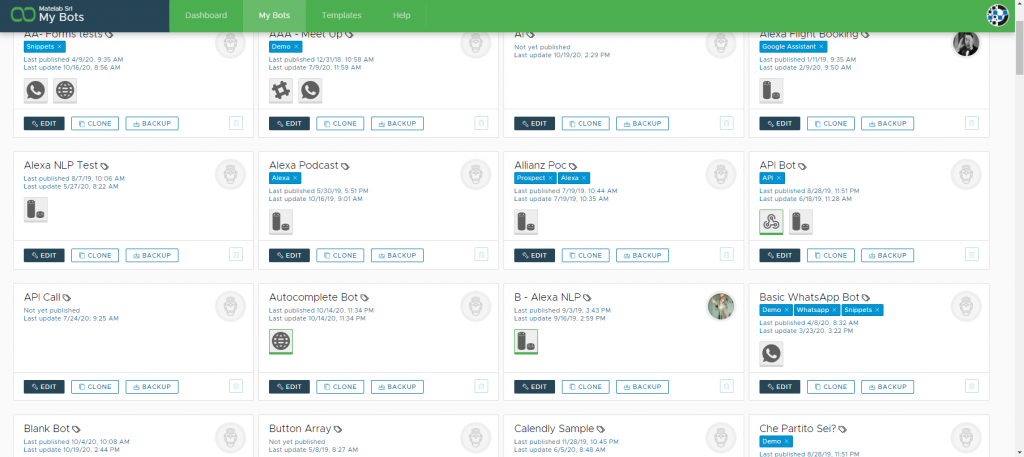 To tag your chatbot all you have to do is click on the small tag symbol you can see on the right of the name.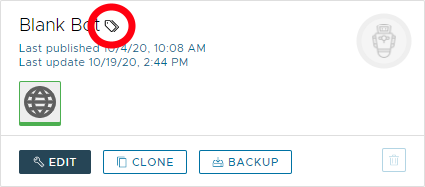 From there, the Tags dialog will appear. If you already have one or more tags you can quickly assign them by just clicking on any of them while if you need a new one all you have to do is type the name and press enter. Removing a tag is just a matter of clicking on the small X icon you can see near each and every tag.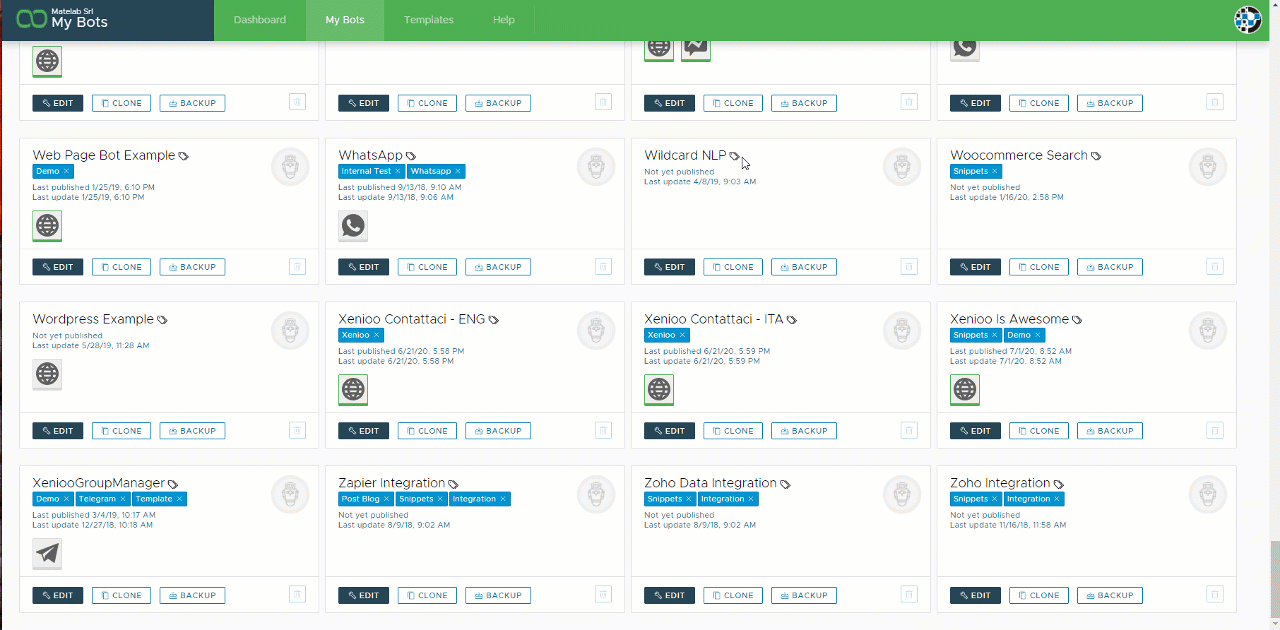 Every tag you create is automatically added to the top filter area. Each tag you click will automatically filter your chatbots list accordingly.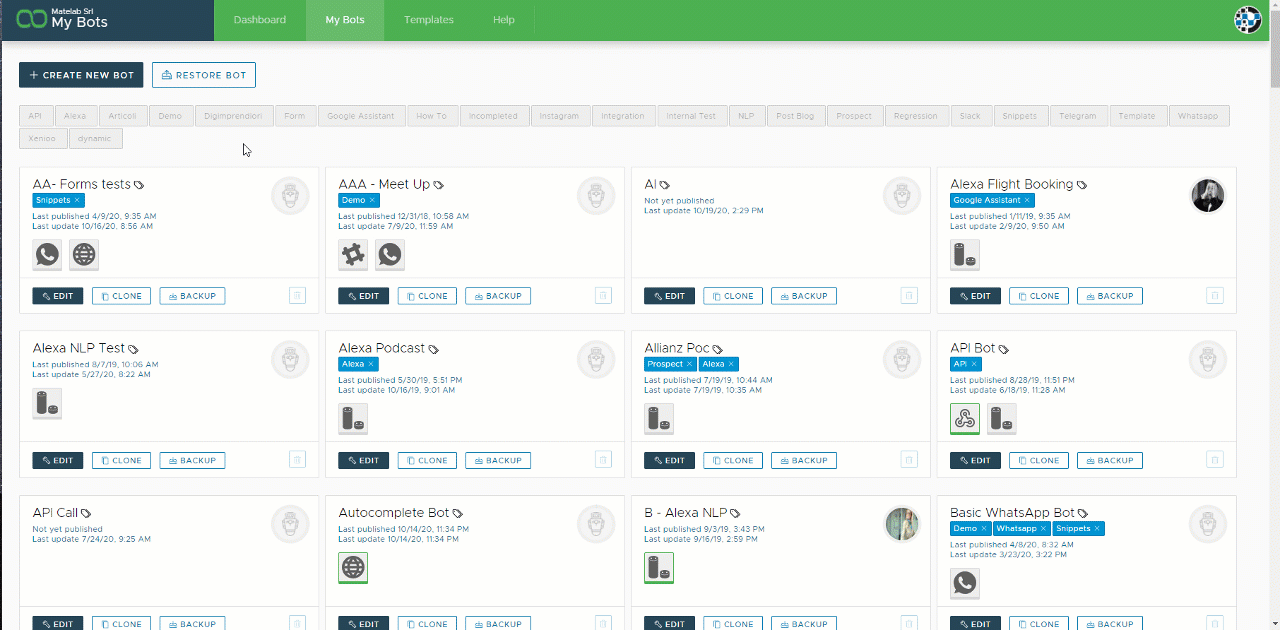 All the tags you need

Tag filtering is automatically done by crossing all of the chatbots information: the more tags you add the more diverse filters you'll be able to create!