Developing a chatbot that works on multiple platforms means paying particular attention to the fact that not all content types are available everywhere. Xenioo is a Omnichannel Chatbot Platform where you can create just any type of conversation you can imagine but still, images cannot be sent on a voice based chatbot and uploading a file through a landline call may be just impossible.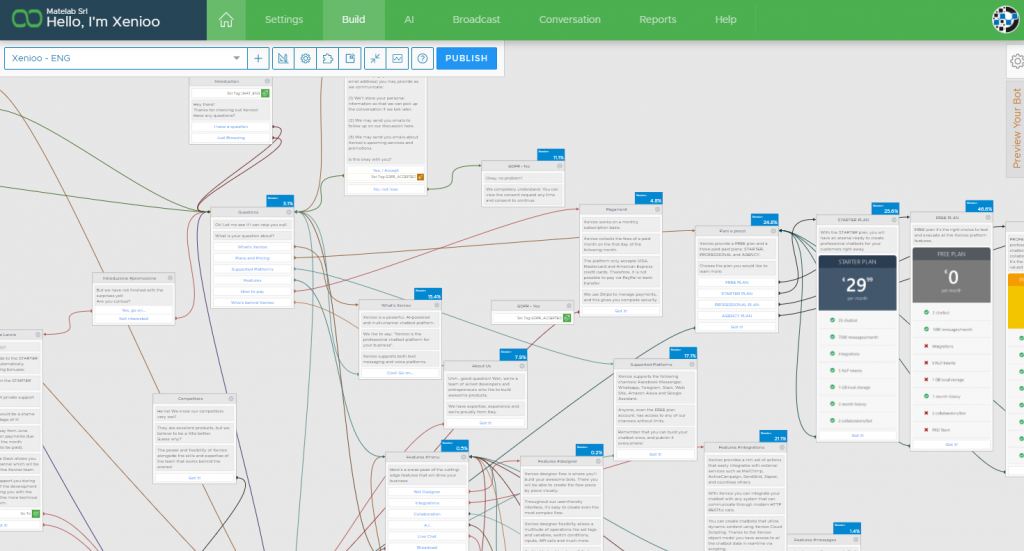 How can you make sure that a content is available for your target platform while building with Xenioo? It's very easy! For every action Xenioo will display, on the top right corner a number of icons representing each possible channel.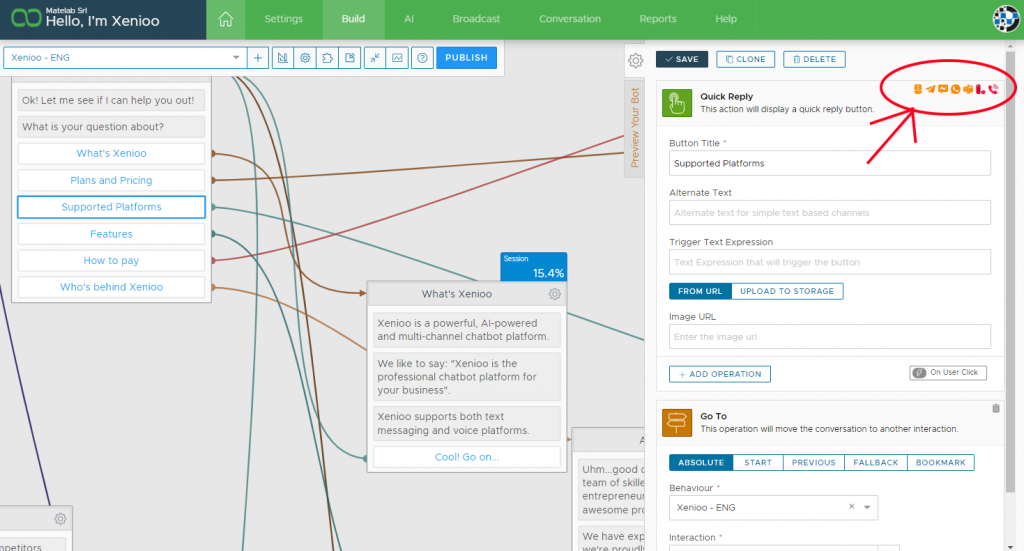 A channel icon can be orange or full red. An orange icon means there's a limit to this specific action or that the action will look different on that specific channel. A full red icons means that the action is not supported: in this case, Xenioo will just skip the action and continue the flow normally.
Moving the cursor over a icon will give you more information on why the action is marked for that channel.
No icon? You're good to go!

If the a channel icon is not visible, it means that the feature is fully supported and will have exactly the layout you're expecting.